ToeTotes Dance Bags
Cute, sassy or classy we have the styles for you.

We pride ourselves in producing high quality handmade products that are produced in Texas.
Our product line includes our Mesh Bottom ToeTote in 2 sizes as well as our fun and practical odor absorbing sachets and our line of keychains.
We are also happy to create a custom design. Select your colors, fabrics and decorations.
Mesh Bottom ToeTote
These ToeTotes combine fun fabrics with embellishments including ribbon, bows, beads, sequins and rhinestones.

protect all dance shoes
draw string handle for easy closure
increased breathability for airing out sweaty dance shoes
store toe shoes with toe pads while air drying
keep your dance bag organized
keep clothes and shoes separate
teaches proper shoe care
interior lining
made from cotton and durable vinyl coated polyester mesh
approximately size 8x12.5 inches
available in men's fabrics and size 8 x 13.75 inches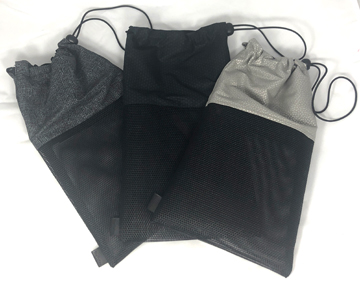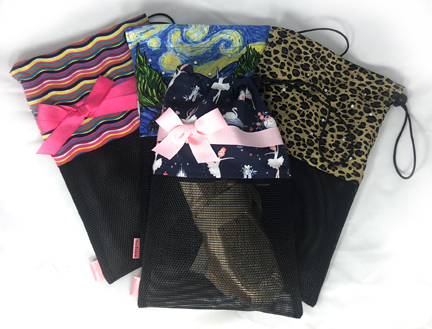 Dance Wrap Keychain
This shoe shaped keychain provides

3 in 1 functionality, wrap earbuds, ribbons or hair elastics
available in pink acrylic, clear acrylic and maple
1 3/4 inches wide by 4 inches tall
3 7/8 inch chain included
Informational tag included
customization available - add a store or studio logo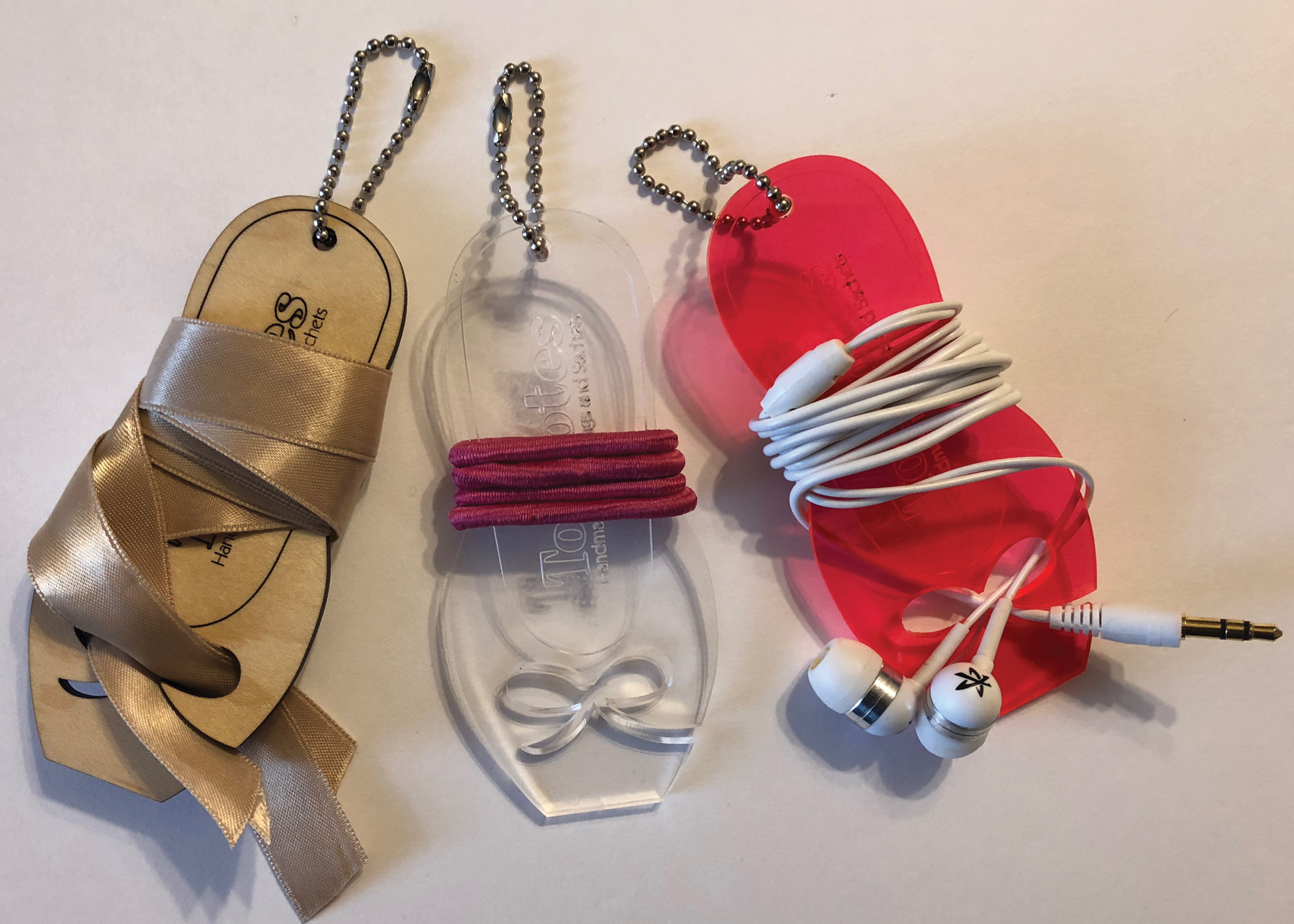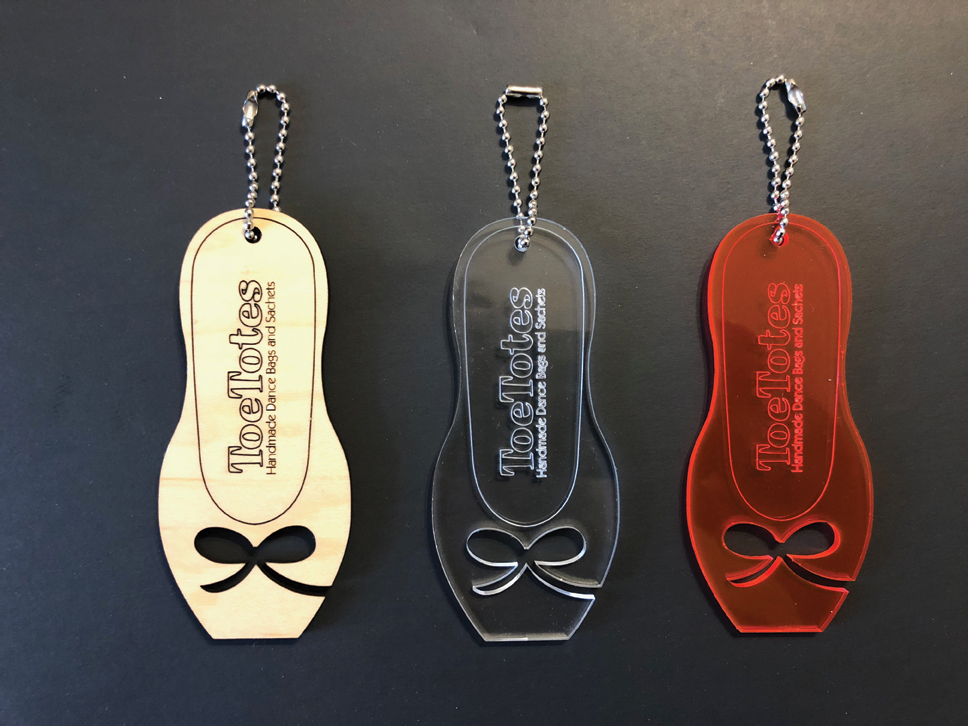 Nutcraker Keychain - NEW
Nutcracker and Dancer Keychain
1 3/4 inches wide by 4 inches tall
3 7/8 inch chain included
Informational tag included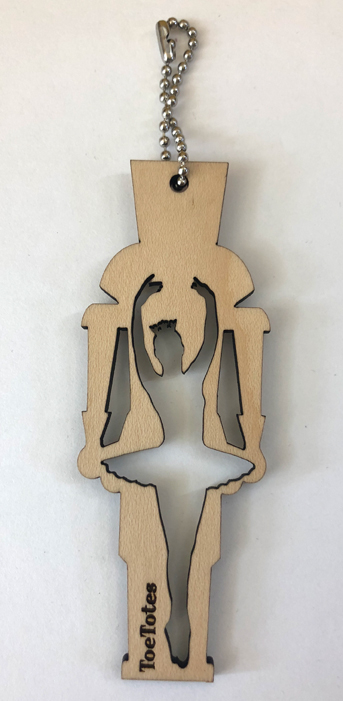 Charmed Expressions - NEW
Charmed Expressions is our new line of "choose your own" charm keychains. Dancers can build a customized keychain with charms to express their personality, share interests and celebrate achievements!
wood base keychain with 3 7/8 inch chain and informational tag
charms available in pink acrylic, clear acrylic, maple and walnut
choose between 6-8 charms for your display (min 4 each of each style)
customization available – add a store or studio logo
additional charm designs and customization options coming soon
handy tabletop display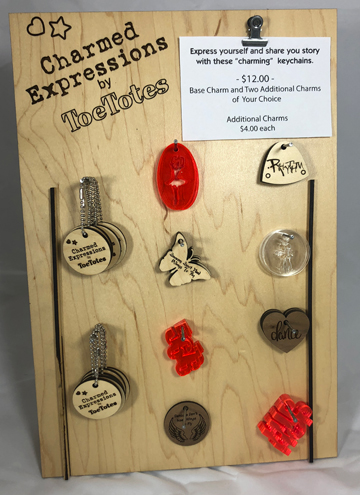 ToeTotes Sachets
A smart solution to a stinky problem.
These lavender scented, odor absorbing sachets help control odor and moisture from dance shoes. Place sachets directly in ToeTote (tag can be pinned to bag interior) or place directly in each shoe.
scented with natural lavender
made from fun fabrics
each sachet lasts approximately 6 months
approximate size is 2.5 x 2.5 inches
absorbs odor and moisture
affordable price
free display box and sign included with first order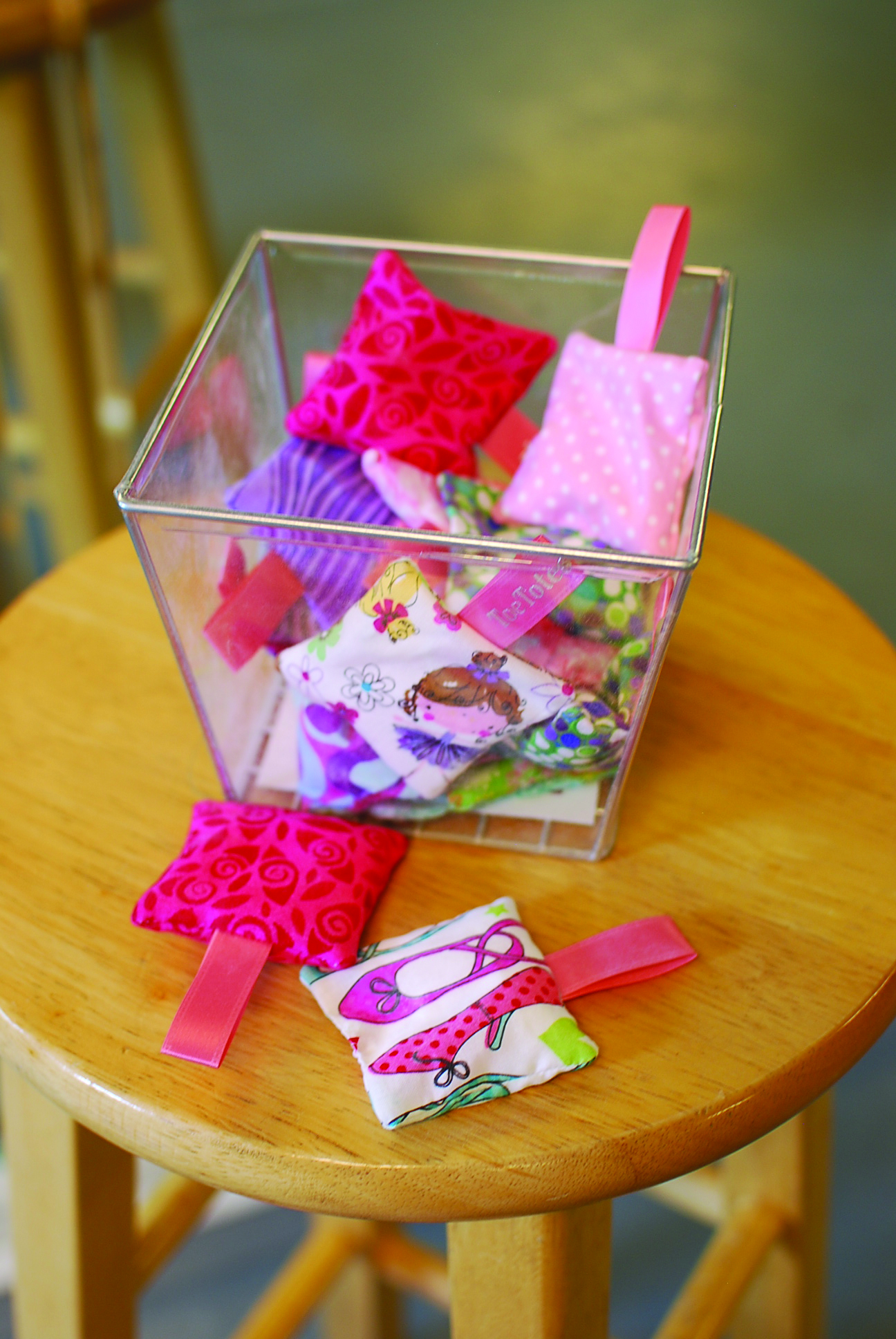 Sachets are sold in assortments of 50
Standard Assortment includes a variety of colors and patterns including approx. 11-14 ballet prints
Special Packaging options available
Sachets can be bagged individually or matching in pairs. Sachets are bagged in a clear poly bag and tied with a satin ribbon with optional information tag.
Please download the 2019 product catalog for complete details and pricing!